CCIM SIOR CIPS MRICS FEA, BROKER
Linda Loftus created and has been maintaining property inventories for the region since 1991. Linda set the bar by being the first female broker to have both CCIM and SIOR designations in Canada in 2005. She later went on to obtain a CIPS (Certified International Property Specialist) designation, MRICS (Member of the Royal Institution of Chartered Surveyors) title and, most recently in 2016, the FEA (Family Enterprise Advisors) certification to advise family offices through Succession Planning, including their Real Estate assets, a designation that encompasses detailed processes for governance and communication.
Linda, licensed since 1983, brings years of experience in Commercial Real Estate including real estate portfolio management, leasing, and the strategic asset positioning/repositioning for institutions, lenders, individual owners, and family trusts. She enjoys mentoring others to develop leaders, whether municipally, on local real estate boards, or with the building associations to which she belongs. Linda is a past President of CCIM's Central Canadian Chapter and has served her Real Estate peers as their elected representative locally, provincially and federally with various governing associations.
Linda is always on the go, even in her sleep. You can find her awake in the middle of the night studying GIS, astronomy, and IoT (Internet of Things).
Linda sits on the Technology Task Force (Forms, Displays, 3rd Party Apps) for ORTIS (Ontario Regional Technology & Information Systems) and along that theme, she has been selected as a Mentor to Reach Canada.
Linda will volunteer her time to assist hopeful young real estate technology startups with their endeavours by mentoring them through the process.
"REACH Canada will help launch and accelerate the most promising technology companies in real estate and adjacent industries through an intensive event-based program. REACH Canada will leverage an exceptional community of real estate industry executives, investors, mentors, and entrepreneurs across North America and throughout the global REACH Accelerator network."
Shannon MacIntyre has a natural inclination for problem solving; she sees potential and negotiates deals that many never envisioned. Shannon is one of only three female realtors in Ontario who hold both the CCIM and SIOR designations (as of 2019). Not only can she see on-the-ground potential for off-market deals, but she can draft a strong, relevant, contract with suitable time frames for analysis based on her market intelligence, education, and experience. Her attention to detail has earned her great respect from her clients, peers, associates and trusted advisors.
Prior to transitioning to commercial real estate, Shannon studied Environmental Technology at Georgian College. She met Linda Loftus while working in property management for a local investor/developer. Immediately, Shannon recognized the opportunity to be mentored, thus beginning her real estate career in 2007.
Municipalities and School Boards respect Shannon, as she has served as Vendor of Record for the local School Board. She played a critical role in the redevelopment of two downtown Barrie decommissioned school sites into a mixed-use community hub that will include a new YMCA.  She has sat as President and Past-President of the Greater Innisfil Chamber of Commerce, and was the Chair of the Town of Innsifil's Economic Development Advisory Committee. 
As a self-taught home renovator, Shannon can often be found elbow deep in her own investment properties, not afraid to be covered in paint or drywall dust, swinging a hammer and always willing to learn something new.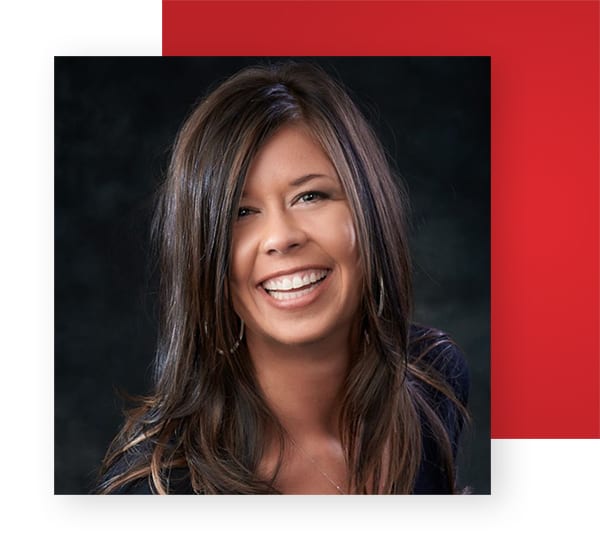 B.Comm(Hons) CCIM, Broker
Ashley Polischuik, B. Comm CCIM - Broker - Ashley brings a wealth of experience, knowledge and insight into investment portfolios and condominiums to Squarefoot Commercial Group. A 2007 University of Guelph graduate, Ashley earned her Bachelor of Commerce degree, majoring in Housing and Real Estate Management (now referred to as Real Estate and Housing), with honours. This program is one of few undergraduate programs in Canada that specialize in commercial real estate. Graduates from the Real Estate program at Guelph focus on a multidisciplinary approach to the study of residential and commercial/investment real estate covering the development, financing, valuation, market analysis and management of real estate, which are taught in the context of economic, legal, political and social factors. This education, along with the CCIM core courses, assisted Ashley in successfully pursuing her CCIM Designation through completing the portfolio of transactions, writing the comprehensive exam and, finally, receiving her pin in August 2020.
In addition to her CCIM, in August 2020, Ashley completed all necessary courses to become a Broker and, with that license, actively trades in both commercial (mainly) and residential transactions. Ashley understands the board range of real estate challenges and opportunities in the Barrie and Simcoe County areas and plans to continue expanding her education and areas of expertise.
Her experience as President of the Board of Directors for her residential Condominium Corporation for two terms helps her to serve as a member, and current Chair,  on the Barrie Municipal Non-Profit Housing Corporation and as a Director and the Treasurer on the Board of Directors for Habitat for Humanity Huronia. Within organized Real Estate, Ashley is involved locally with the Barrie & District Association of Realtors (BDAR) as a member of the Political Action and Finance Committee, and as Chair of the Housing Affordability Committee and also the Commercial Network. In 2019, she was selected by her peers to sit as a Director at Large on the Board of Directors for BDAR. Provincially, Ashley sits on the OREA Young Professionals Network Board as the Commercial Representative and, in 2021, was selected to be the Chair of the OREA Commercial Committee. Ashley a member of the City of Barrie Affordable Housing Task Force in 2021 and, finally, from 2018 to early 2021, Ashley sat as a selected member by Barrie's City Council for the Committee of Adjustment, bringing a superior and unique ability to navigate municipal processes both to the community and to Squarefoot Commercial Group.
When Ashley is not transacting in real estate, studying or participating in one of her many volunteer activities, she enjoys spending time cooking, reading, running and, as a competitive powerlifter, strength training with her Coach.
Lauren McNair is a Sales Representative with the Squarefoot Commercial Group – a team specializing in Land Development, Infill Redevelopment, Industrial & Commercial Vacant Land / Industrial / Retail / Office Sales and Leasing, Investment properties and Corporate Representation in Simcoe County. As a native to the area, she has a vast understanding of the region and the many great qualities it has to offer.
Lauren facilities the team in the commercial real estate process – this includes assessing the clients' requirements, to listing and showing properties, and assisting in the sales / leasing negotiations. Lauren's background in marketing from previous roles is an integral part of the process and her knowledge and strength in that area is maximizing the client experience with Squarefoot Commercial Group.
In addition to a BA in Psychology and a Business Certificate from the University of Guelph, Lauren completed the Humber College Real Estate program in 2021. She is a licensed Sales Representative with Sutton Group Incentive Realty Inc. and a member of the Barrie & Distract Association of Realtors. Upon starting with the Squarefoot Commercial Group, Lauren is taking the CCIM (Certified Commercial Investment Member) courses with plans to be pinned in the coming years, following the successful completion of her portfolio of experience.
Lauren is committed to helping clients make informed real estate decisions and delivering a seamless Commercial Real Estate service offering.
When not doing real estate, she enjoys spending time outdoors golfing and running, or making viral TikTok videos with her Golden Retriever, Tobe.