What Market Factors are at Play and How are They Affecting Barrie Industrial Real Estate?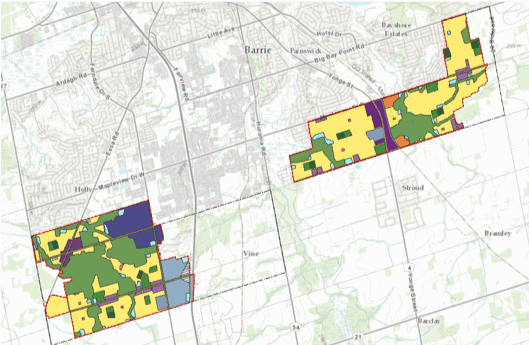 Is Barrie's Industrial Real Estate Market mimicking trends in the GTA? It sure seems that way. According to the Toronto Real Estate Board's (TREB) Commercial Realty Report, the fourth quarter of 2019 shot average square foot prices for industrial leases up to $9.62/sq.ft. In comparison, the average rate in Q4 of 2018 was $7.62.
It's no secret that the GTA is constantly expanding. And as more people and businesses populate the area, demand for industrial real estate edges prices higher at a rapid rate. The same is happening in Barrie – not so far from the GTA. Barrie's office real estate vacancy rates are low, and rental rates are climbing. This will no doubt trickle into Class B rental rates as well as the supply of Class A properties dwindle.
Sellers and Landlords Profiting the Most
I'm sure we can all recall the 2008 recession and the havoc it caused for landlords. Rental rates dove by 35% and it took nearly 10 years to bounce back. In 2007, rates per sq.ft went up to $6.50/square foot, and by 2008 had gone down to $4.50/sq.ft. Now, industrial real estate rental rates in Barrie have surpassed $6.50/ square foot and are projected to hit $9.00/ square foot over the next 5 years for smaller rental spaces. All these factors combined make it an excellent market for Landlords and Sellers.
Expert Advice in finding Commercial Real Estate 'Gems'
Reduced availability of real estate properties, land parcels currently locked up in the Salem Secondary Plan for Urban Design & Sustainability, coupled with properties not coming to market has put higher pressure on land prices, existing real estate building spaces and per-square-foot rental rates. However, at Squarefoot, we specialize in finding the best investment opportunities for our clients, and that includes affordable land in and around Barrie. If you're thinking of purchasing industrial development property in Barrie or you have a property to sell, give us a call and we will be happy to help you find exactly what you're looking for.
"So What?!?"
If you are looking to find a property for your business, call us now. The list of shovel ready lands is very small. Recognize the phrase 'shovel ready'. Although it may appear that there are tracts of land sitting idle, there is generally a reason – not serviced, no cost-sharing agreement in place, etc.
When we find you what you are looking for, be prepared to act. Procrastination only results in a lost opportunity, an accelerating price model and inertia for your business." – Linda Loftus, Broker