Dave Morrison, president of Toronto-based financing company Morrison Financial, looks up at one of downtown Barrie's most challenging office buildings, but he doesn't get discouraged. Instead, he gets to work.
He sees opportunity where others have failed; opportunity for businesses to flourish, opportunity for the community to use the building in its efforts to revitalize and rebrand its city core.
The story of the building at the corner of Collier and Mulcaster streets, now named the Lakeview Corporate Centre, is filled with years of financial struggle, $11 million in trades liens and a syndicated mortgage funding failure. After the original builder, Mady Developments, went bankrupt and Fortress Real Developments — which subsequently acquired control — defaulted on its loan, Morrison Financial acquired the property as a mortgagee-in-possession.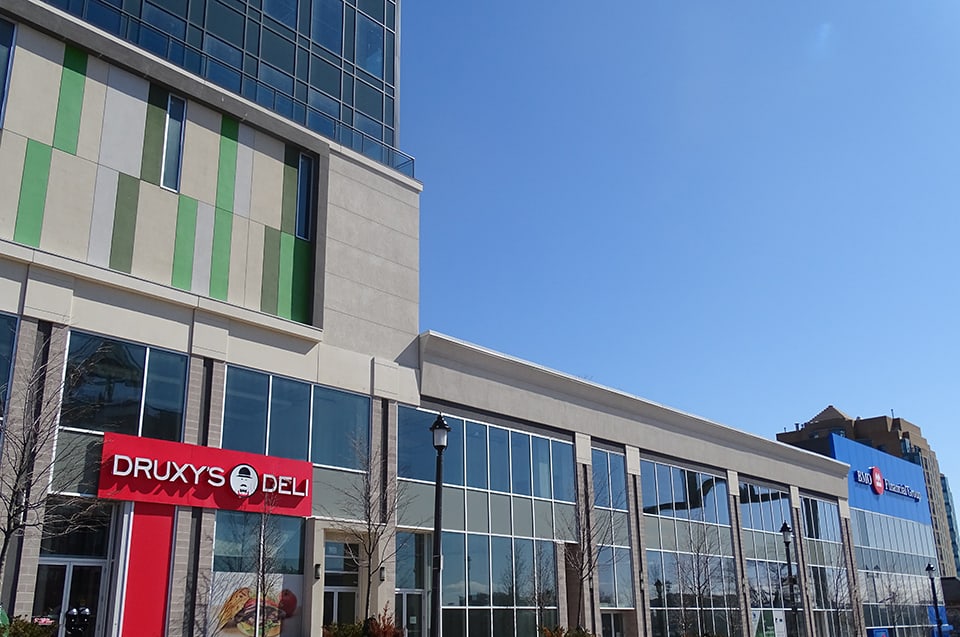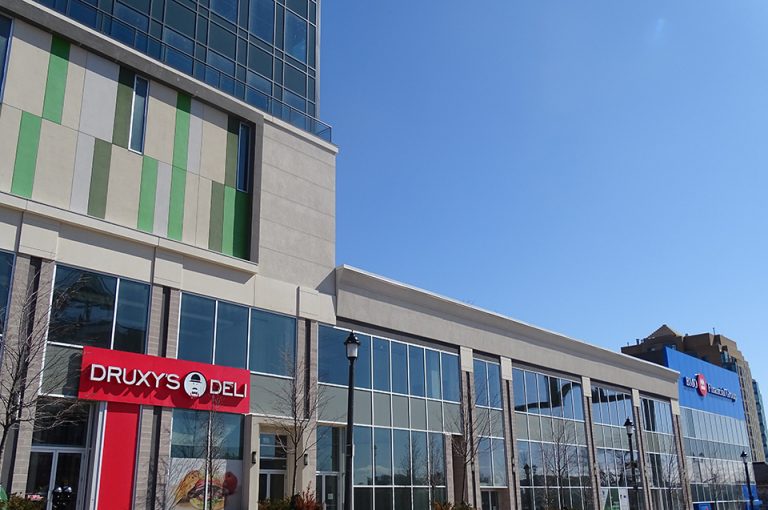 Challenge and Opportunity
As mortgagee-in-possession, Dave Morrison found himself with a challenge, and opportunity, in the only provincially designated urban growth centre north of the GTA. Although he could have converted it to residential, he opted to finish the adjoining Lakeview Condos and keep the commercial space for lease. After all, with a condo building filled with people just next door, there was a ready-made market for commercial tenants.
Bank of Montreal (BMO) and the Canadian National Institute for the Blind already occupy about half of the building, and with new tenant Jimmy Chews, Morrisons intends to make the commercial centre a destination for foodies — and that's the base he's building as he looks to sign leases the pandemic put on hold.
Substantial Demand for a Downtown Supermarket
To attract a grocer to the centre, Morrison conducted an online survey; receiving 1,400 responses, this survey confirmed there is substantial demand for a grocer in the area.
"More than 10 percent of the immediate catchment area responded," said Morrison, noting that a geographic area is defined as the 12,000 people who live within walking distance or a short drive. He added that the area on the east side of downtown is projected to grow to 24,000 people by 2028.
"The government is really bent on doubling the population in the downtown," he explained. "When office workers, City Hall and other employees nearby return to the office after the pandemic, they're going to need a nearby grocery store."
In addition to the people living and working downtown, students are another important demographic to take into consideration. "There is no major metropolis in North America that doesn't have a substantial post-secondary presence in its downtown core," said Morrison, adding that the Georgian College northeast end campus is closeby, and the Helen and Arch Brown School of Design and Visual Arts is just a few blocks away.
The City of Barrie acknowledged from the very beginning that a grocery store was needed on that spot. In fact, the call for proposals included a clause that a grocery store be included in any mixed-use project on the site. Find out more about public policy in Simcoe County.
Planning for community needs after the pandemic
In the midst of Mady Development's financial struggles, Sobeys, which was to occupy about 25 percent of the building, pulled out of the project. The grocery area was designated on the second level of the three-storey commercial base, which also was to include 90 public parking spaces.
"We're very confident about the location," he continued, adding that it was a unique opportunity for grocers looking for commercial space for lease. "The online survey we conducted is basically a customer list for a new grocer."
Morrison is rethinking how shoppers will access the grocery store. To better link it with the street and those who walk to the store, he's considering putting an escalator entrance in what is now one of the commercial units on either Collier or Mulcaster street.
Morrison looks up at the building, but he also looks beyond it. He'd like to see those who invest in the city core as well as those in the Lakeview Corporate Centre succeed.
Whether people live nearby, work downtown or go to school downtown, they all need one thing: food. And that's what he's selling now, as he imagines a full-service grocery store with freshly prepared food and wine to take home after a day of learning or working in downtown Barrie. If you'd like to find out more about opportunities for commercial real estate in Barrie, or to view commercial property listings, contact the team at Squarefoot to discuss opportunities to grow your business or portfolio.