Last year, the Municipal Property Assessment Corporation (MPAC), assessed 5,360,528 properties across Ontario and found that commercial, residential, and new construction real estate in Ontario reached an estimated value of $2.96 trillion dollars. This assessment roll was conducted in municipalities across Ontario, and broken down further to illustrate the strong growth across all types of properties: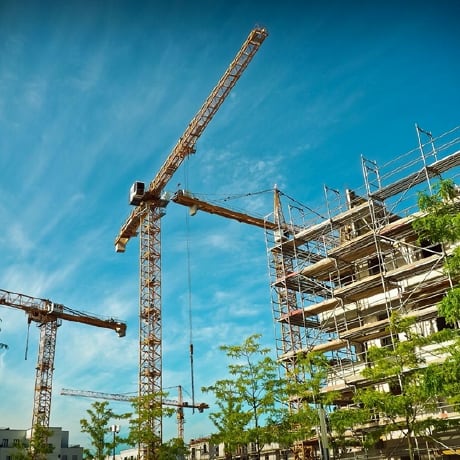 4,833,059 Residential properties were assessed and valued at a total of $2,125.53 Billion
222,043 Farms and Agricultural properties were valued at $139.09 Billion
161,956 Commercial properties were valued at $319.83 Billion
79,358 Industrial properties valued at $114.91 Billion
47,317 Special or Exempt properties were valued at $144.92 Billion
16,795 Multi-residential properties were valued at $119.17 Billion
New Construction, Commercial Real Estate Properties, and Residential Additions
Reflected in MPAC's latest property assessment roll in Ontario is the construction of 2,000 new commercial real estate buildings and more than 44,000 residential property builds over 2019. The construction of these new properties, along with additions being built onto existing properties throughout 2019 totalled an estimated $37 billion dollars.
Nicole McNeill, MPAC's President and CAO said, "Ontario continues to grow. In 2019, MPAC added value to municipal assessment rolls from new construction and/or additions to existing properties worth more than $37 billion,"
How MPAC Determines Property Value
Every 4 years, MPAC updates the assessment of all properties across Ontario, both commercial and residential. The next assessment, taking place this year, will be based on what property values were as of January 1st, 2019. In November of 2019, over 800,000 notices were delivered to property owners, showing any changes to their assessed property value over the past year.
MPAC determines property values based on sales data from Ontario's land registration system, Teranet. Looking at sales in a particular area can be a good indicator of assessed property value for your own residence. Property taxes are similarly assessed using sales data and the value of your home.
Upgrading your home, such as adding an addition can increase the value of your home and therefore, increase the amount of property taxes you pay. However, this doesn't happen all at once. For instance, if you decide to upgrade your home between two assessment periods, such as between 2020 and 2024, the Ontario government will 'phase in' the value of your home changes to reflect your taxes instead of being hit with tremendously higher taxes at once.
2020 Forecast
According to some new reports, Ontario will lead the way in 2020 for construction growth, especially in the GTA. Toronto's office building explosion, along with transportation development projects and a housing market that continues to bounce back, construction is forecasted to grow by another 6-7 percent this year, looking very optimistic.